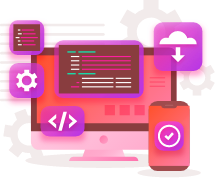 Simplifying school processes
With its user-friendly interface, you as a customer can safely share your data with relevant service providers, while always having full control over which integrators have access to what information and for how long.
The exchange of school data is simplified and streamlined through EduCloud, and you can gather all the information in one place. You get secure and controlled data management throughout the school's digital ecosystem.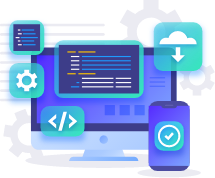 Receive data easily and securely
EduCloud contains the SS12000:2020 standard and OneRoster, as well as other APIs and information models, for managing and handling school data.
The SS12000:2020 standard is a common technical standard for school data that streamlines and simplifies the exchange of information. With SS12000, you don't have to spend time finding individual integrations, which gives municipalities and suppliers more time to focus on their missions - teaching and learning.
The OneRoster standard helps exchange roster and school-related information between different administrative systems. You can quickly and easily carry out the exchange of relevant information as the standard combines SOAP and REST-based bindings.
With EduCloud you get:
Controlled data management
EduCloud keeps track of your data flows. Several systems can integrate and share data, which facilitates an efficient, easy, and secure way of working.
Overview of data flows
You'll be able to see which data each service provider has access to and for how long. This can easily be altered if conditions change.
Streamlined and secure information sharing
With access rights, you can ensure that the right people have access to the right data. With reliable authorization, permissions are handled safe and easy.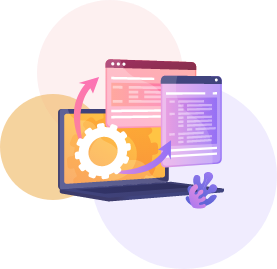 Documentation and tutorials
Regardless of whether you want to dive directly into documentation or follow tutorials, you can find information on how to succeed with your integration in the EduCloud Portal. If what you're looking for doesn't exist yet, you can find the support you need in the EduCloud Community.
The EduCloud Community offers a space for anyone working with integrations to connect with other like-minded people and help make the world of education an even better place. In the forums you can interact with other people from all walks of life within the EdTech industry, ask questions, help solve technical problems and share your innovative ideas.